Karatello Tavern invites you on a delightful culinary journey, celebrating the rich flavors and traditions of the Mediterranean. Located within the vibrant setting of the Carob Mill Restaurants, Karatello is a true gem in Limassol, Cyprus.
As you step into the tavern, you'll be embraced by the warm and inviting atmosphere, reminiscent of an authentic Cypriot village. The rustic charm, combined with contemporary touches, creates an ambiance that is both cozy and elegant, perfect for a memorable dining experience.
The menu at Karatello showcases the best of Mediterranean cuisine, with a focus on fresh, locally sourced ingredients. From succulent grilled meats and seafood to wholesome vegetarian delights, each dish is a masterpiece of taste and presentation. The talented chefs draw inspiration from traditional family recipes, infusing each creation with love and passion, ensuring every bite is a flavorful tribute to the region's culinary heritage.
Indulge in an array of mezes, offering a tantalizing selection of small plates meant to be shared with loved ones, encouraging a sense of togetherness and community. As you savor these delightful bites, you'll find the perfect complement in Karatello's curated selection of wines, handpicked to enhance the flavors of your meal.
With a commitment to delivering an exceptional dining experience, Karatello prides itself on its warm and attentive service. The staff's genuine hospitality will make you feel like an honored guest, adding to the restaurant's charm and appeal.
Whether you're seeking a cozy dinner for two or a joyful gathering with friends and family, Karatello Mediterranean Tavern promises to be a haven of flavors and a celebration of Mediterranean culture. Embark on a culinary adventure at this exquisite establishment, where every visit leaves you with cherished memories and a longing to return. For a true taste of the Mediterranean, Karatello is the perfect destination.
Company Information
Number of Employees
1-50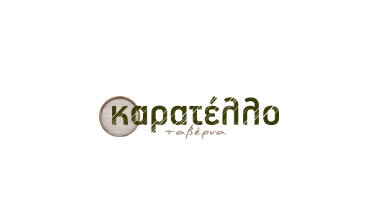 Address & Contacts
Street Address
2 Syntagmatos Sq., Amathus Blgd, Old Port , Limassol , Cyprus
P.O. Box: 50203
P.O. Box Postal Code: 3602
Contact